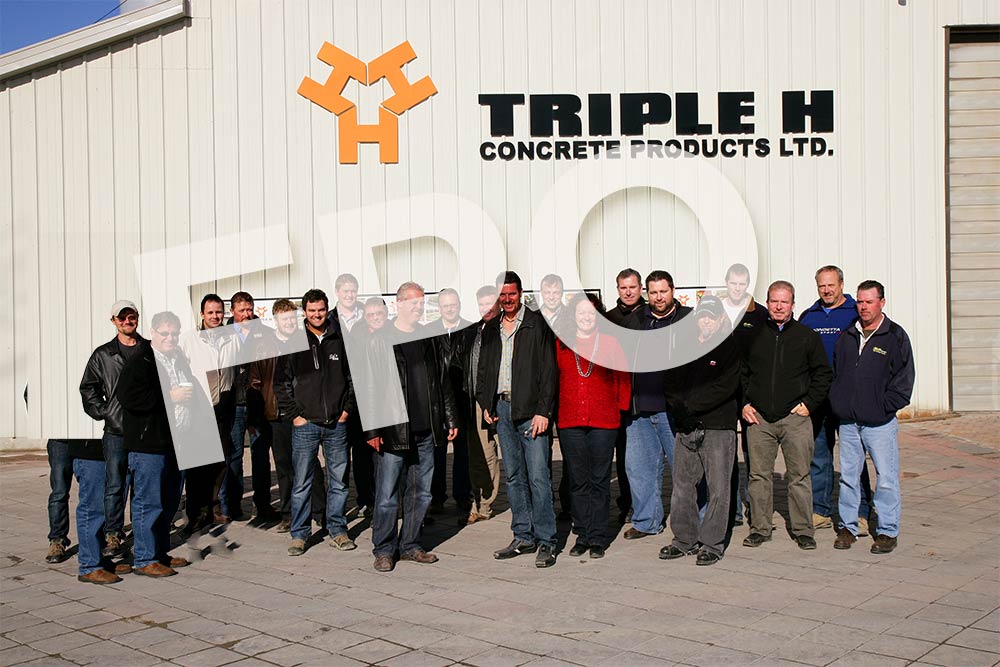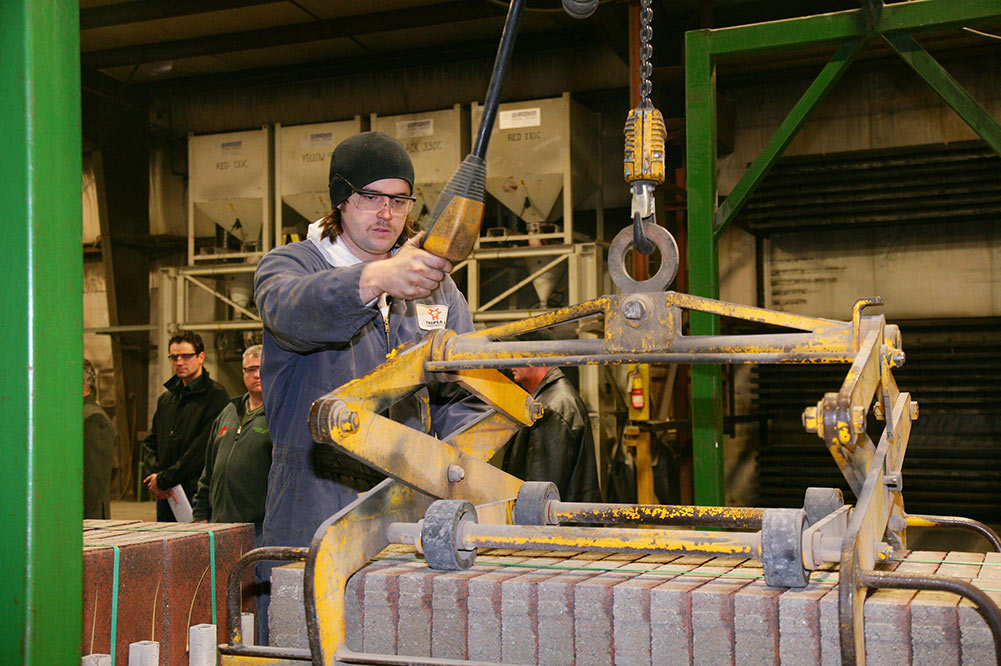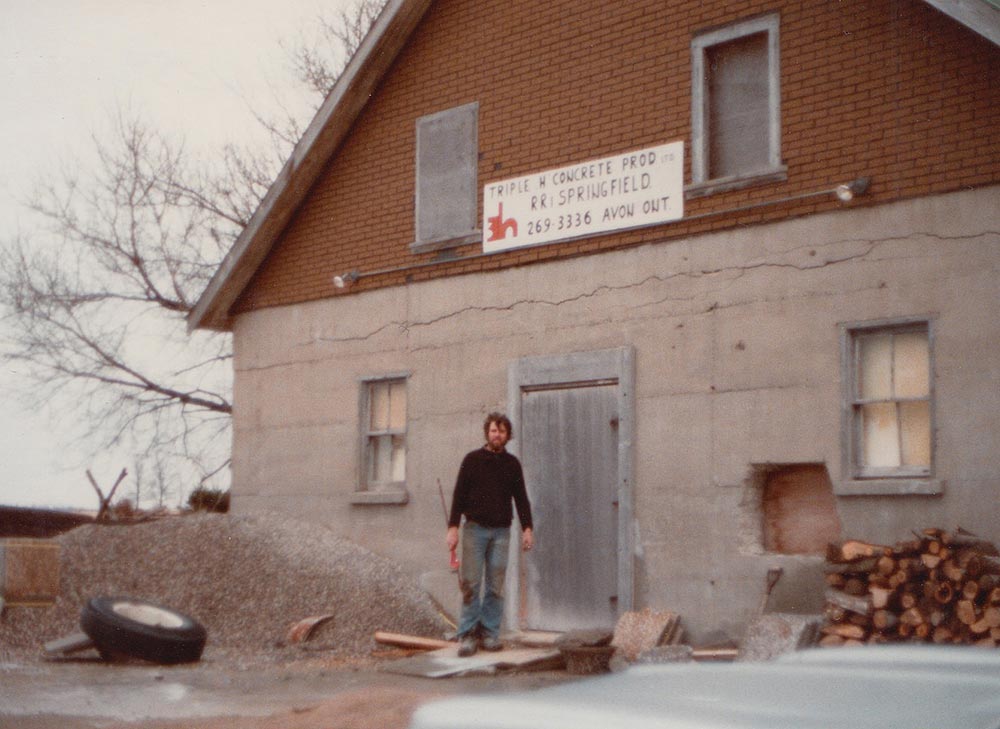 The origins of the name Triple H Concrete Products came from the company's founder Albert Hoogendorn Sr and his two silent partners, his brother Cornelius ("Dutchie"), and Jack Hemstra –Triple H! In 1974, as a part-time business, using a hand-operated forming machine, Triple H maxed out at 40 pavers per day. In 1981, now a full time operation for Albert Sr. and Yoka, his wife and business partner, Triple H bought a plot of land in Putnam to build a plant. Triple H could now manufacture 400 stones per day. Albert Jr. and Eric learned a lot at the hands of their parents. Working at the plant on weekends when they were kids and eventually working there full time when their schooling was completed.
Our first plant
Putnam, Ontario 
circa 1972
Demand continued to grow and so did Triple H. Eventually, brothers Albert and Eric bought the business from their parents. Never afraid of challenge or change, Albert and Eric sold the installation portion of their business in 1997 and ramped up manufacturing. Having seen the plant through two expansions and implementing leading edge manufacturing techniques and machinery, Albert and Eric have prepared the plant for growth well into the 21st Century.
We have grown and adapted to the needs of people who use our products and the environment – all the while two things have remained consistent – our commitment to the quality of our product and service. We're just as committed to our customers as we were when we started. We're still family run, working hands-on every day.